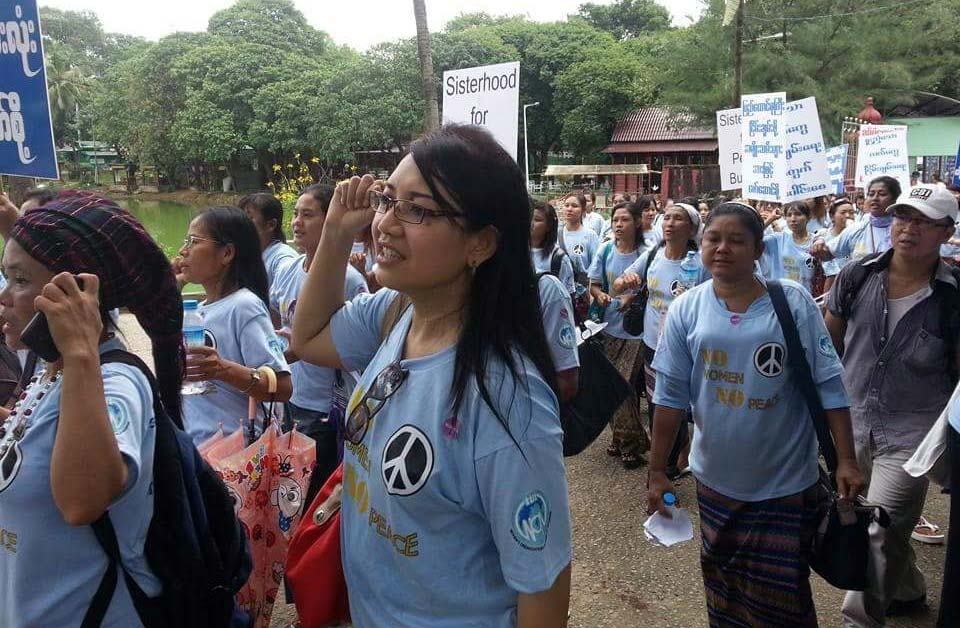 Khin Ohmar mentors the next generation of leaders
Khin Ohmar is an influential and award-winning democracy activist from Myanmar, who has been working on the front lines of women's empowerment and political reform since the 1988 student protests. Forced into exile by the government, and repeatedly denied a visa to return home, she has continued undaunted through organizations like Burma Partnership and the Women's League of Burma.
We awarded Ohmar a Leadership Grant, which allowed her to work with emerging leaders in 27 civil society organizations, give advice to the UN Office of the High Commissioner for Human Rights, mentor young activists and much more. Almost 30 years after participating in the 8888 Uprising as a student, she is now pouring her efforts into the development of new leaders, helping prepare them to continue and expand upon her efforts.
Her accomplishments are numerous, but notably, she has helped prepare young women leaders to speak at the UN Human Rights Council in Geneva. Her extensive international experience was invaluable to young women, as they made their voices heard on the current conditions for women in Myanmar.
Khin Ohmar's expertise and passion are vital to a strong civil society, especially as the conditions in Myanmar and its border regions continue to transform rapidly. Leveraging her efforts, and connecting her with younger, less experienced leaders will help solidify the gains that have been made, and create even more momentum for the next generation.