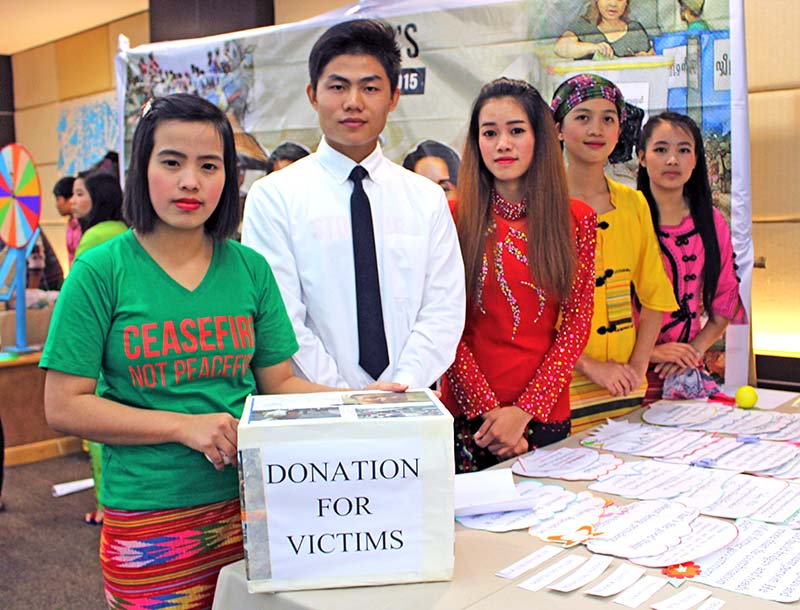 Youth Activists Lead the Way
During the Myanmar military regime's scorched earth campaign in 1996, more than 400,000 villagers in Shan State alone were uprooted from their lives at gunpoint, and only recently have some been able to return home. Even as they return, they face continued human rights abuses by the army's troops, including systematic rape, forced labor, forced relocation, torture and execution.
Despite an incredibly challenging environment, the School for Shan State Nationalities Youth (SSSNY) has put together a remarkable organization, with more than 15 years of experience providing safe spaces for education and facilitating cooperation among people in the conflict-affected areas. They have developed an impressive alumni network to support their efforts, and reach thousands of youth every year with their trainings.
A Leadership Grant enabled SSSNY to conduct four, seven- to ten- day trainings throughout Shan State. They partnered with their local youth leaders and alumni to bring groups of young women and men together to learn from instructors and each other. Participants made trips to get first-hand knowledge of the problems facing their regions, visiting IDP camps, joining press conferences against harmful mining practices, and marching in environmental protests.
The practical, real-world knowledge these young men and women gain from the trainings are helping build the next generation of leaders in Myanmar. By connecting them early on, SSSNY is also fostering massive networks of progressive thinkers who can continue driving positive change in their country.