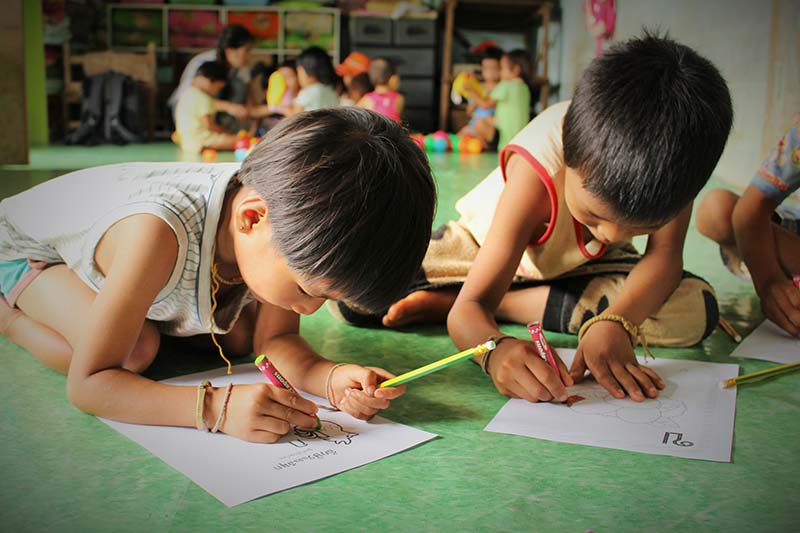 Accessing Rights
Thousands of Shan migrants have come to Thailand to find a better life; yet, their journey to this new country is fraught with struggle. The majority cannot read or write in Thai language and do not know how to manage paperwork to allow them to live legally in Thailand. They are often intimidated and abused by police or employers who ask for bribes or reduce wages in exchange for not reporting their unregistered status. This fear of local authorities and deportation causes many Shan migrants to avoid public services, including schools, hospitals, and justice systems.
Our partner Fortune is working with Northern Thailand's local government, providing full-time staff who are fluent in Shan and Thai to assist in legal counseling. With up-to-date knowledge of Thai policy and laws, the Fortune staff members are able to successfully guide Shan people through various legal procedures including getting ID cards, work permits, passports, and recording births and deaths. They also make weekly visits to remote communities to teach about Thai law and social services for those who are fearful of directly visiting government centers. In 2016, approximately 10,000 Shan migrant workers have accessed Thai government facilities and services via Fortune's program.
Partners Asia is honored to support Fortune, who is helping to realize Shan migrant workers' dream of a better life by providing them the tools to claim their rights and stand empowered.